Wacipi—or powwow—is a traditional Native American gathering. It is a time for renewing friendships and making new ones, dancing, singing, and celebrating. Relive the experience and watch the excitement which happened August 19-21, 2022.
2022 Wacipi Backpack Giveaway
Guided by a strong tradition of helping others, the Shakopee Mdewakanton Sioux Community will honor that at this year's SMSC Wacipi by providing free backpacks with school supplies in support of Native youth, our neighbors, and Indian Country.
Subscribe to our Newsletter
Stay up to date on all things SMSC Wacipi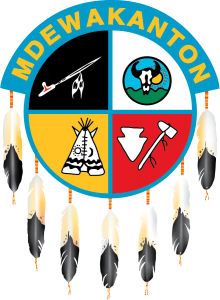 Shakopee Mdewakanton Sioux Community
The Shakopee Mdewakanton Sioux Community is a federally recognized, sovereign Dakota tribal government located southwest of Minneapolis/St. Paul. Following a Dakota tradition of generosity, the SMSC is one of the top philanthropists in Minnesota and is the largest contributor to other tribal governments and causes across the country. It is a strong community partner and a leader in protecting and restoring natural resources. The SMSC's government, Gaming Enterprise and various other enterprises are collectively the largest employer in Scott County and attract millions of visitors to the region.